Join Us For Hockessin's Best Kickboxing Classes
Isn't it time you had fun while building total-body fitness?
Leave the boring gym routine behind and take on our exciting, high-energy fitness kickboxing classes at Cornerstone Martial Arts (for ages 15+). By using the fundamentals of kickboxing, heavy bags, and calisthenic exercises, our fitness kickboxing program boosts your overall health and wellness, torches calories, and helps you build lean muscle. You'll be toned, confident, and stress-free in no time... so what are you waiting for?
Simply fill out the short form on your screen to learn more!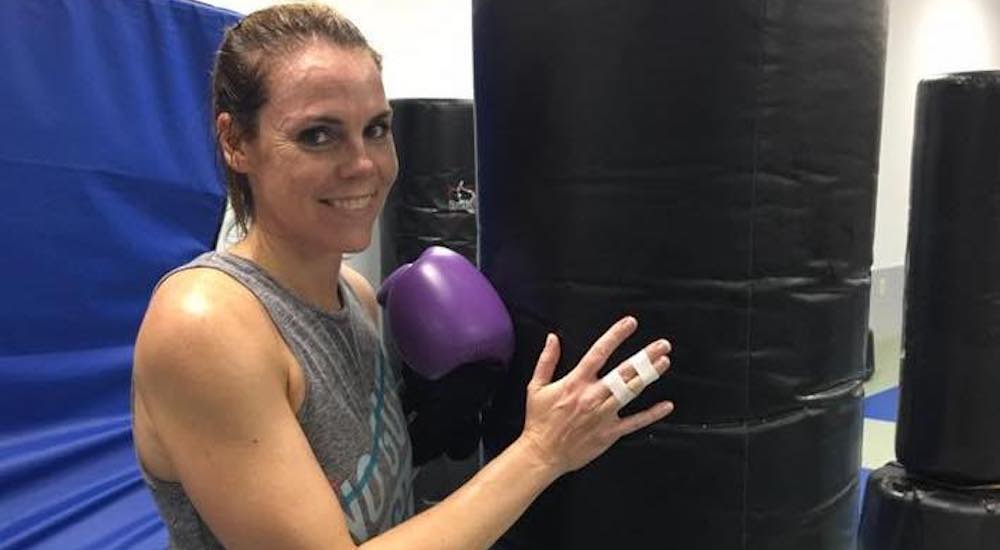 From Hockessin to Pike Creek, Our Kickboxing Classes Are Second To None
Led by world-class professionals, there is no better total-body fitness solution than our kickboxing classes at Cornerstone Martial Arts. You'll learn striking technique and how to maximize the delivery power of your kicks, get an intense cardio workout, and cultivate lean muscle growth across your entire body.
Join us in Hockessin for kickboxing classes and get started on:
Healthy, sustainable weight loss
Improved speed, strength, and athleticism
Lean muscle growth & toning
Enhanced stamina & cardiovascular health
You'll Look AND Feel Better!
Aside from boosting your overall fitness, you'll also see mental health benefits. Our kickboxing classes operate in a group setting, so you'll get a supportive and intimidation-free environment where you can stay motivated, shed stress and anxiety, and increase your self-confidence. At the end of the day, our mission at Cornerstone Martial Arts isn't just about getting you in shape. It's about helping you feel at home in your own body so you can have a powerful sense of self-esteem.
Our fitness kickboxing classes are helping people across Hockessin:
Kick free from work-related stress & anxiety
Feel more confident in their own skin
Enjoy better, higher-quality sleep
Have more energy in day-to-day life
Sign Up Today and See Real Results!
Cornerstone Martial Arts has helped people from Hockessin, Pike Creek, Avondale, and beyond develop mentally and physically through intense, high-energy kickboxing workouts! Get a kickstart on your fitness and join us for our next class.
... or simply fill out the short form on your screen for more info!